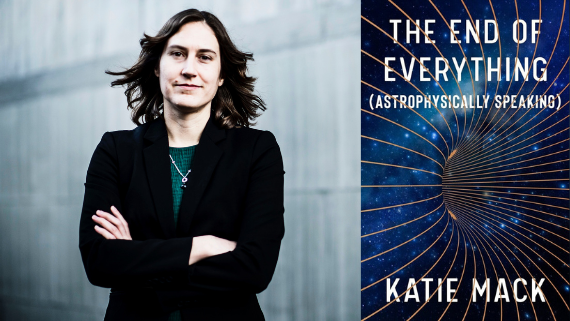 Last night I attended another Science Tonight put on by the North Carolina Museum of Natural Sciences in Raleigh. This is the first one I've attended since the pandemic so it was virtual, of course. The talk was given by Dr. Katie Mack, based on her book The End of Everything Astrophysically Speaking. At the end of the talk, my fellow Living Poets and I read some poems we wrote during the presentation. It's all on YouTube. The poetry starts at 59 minutes but I strongly encourage viewing the whole show so our poetic references land.
Here's the full text of my poem, for those who'd rather read than watch & listen.
Telescopes are Time Machines
You and I—
we know the math.
This is all going to end—
some day.
Our sun will nova,
our planet disintegrates,
the stars will run away from us
and slowly blink out.
Or maybe some petulant dark god
rips the universe apart
or flips a field
and we all collapse.
But lying here with you,
in the afterglow of the big bang,
underneath a star speckled sky
in the expanding dark—
but not made of dark matter—
so we can hold each other—
stave off the decay
if only for a moment.
Right now, right here,
with you in my arms—
I can believe
the sky's the limit.